My regular client booked me to fly to Dublin and spend a few days there for some kinky fun.
He's been shopping on Uberkinky and bought some new toys especially for our time together.
The Thigh Sling With Wrist Cuffs looks like fun.
He also got a spreader bar to keep my legs wide open. He loves having me immobilised and in a position where he can use my ass.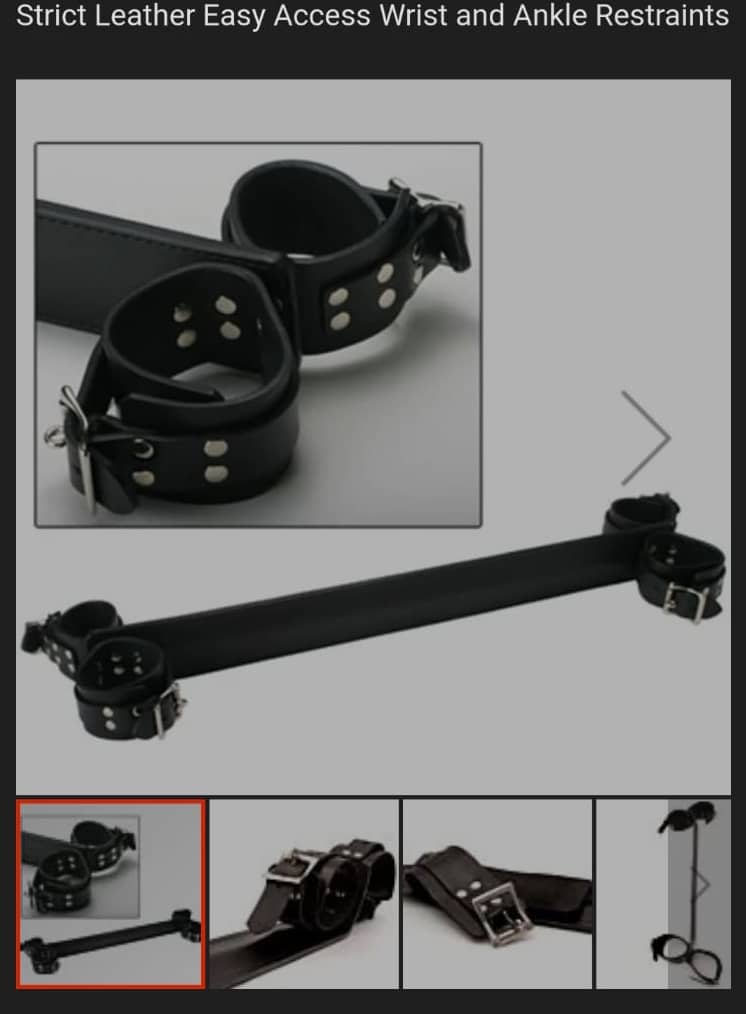 We're going to do some water sports too so he bought this inflatable nuru mat.
Should be a very wet, wild and messy session. Looking forward to it!